I created the motion graphics for Snakeskin's "Alone in a Crowded Room" music video. Directed by Kate Sweeney and produced by State Champion Records' Tracy Robinson,  the video is a DIY remake of Jamiroquai's famous "Virtual Insanity" music video (below).
As a twist, we included Pop-Up Video graphics and factoids over top the video, designed and animated by me and written in collaboration with everyone on the team.
The pop-ups start as a twist on a familiar format, but by the end of the video they start to go insane.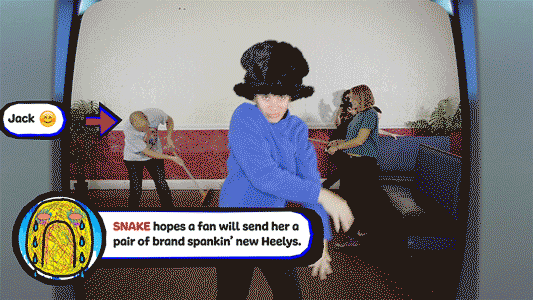 Here's a collection of some of the graphics I made for the music video: